FLIPPED-OVER PONYTAIL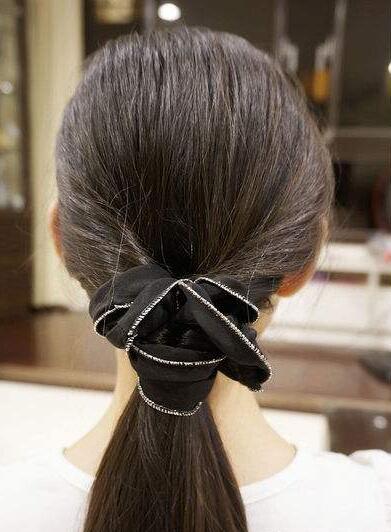 Turn the classic ponytail styleon its head with the flipped-overponytail. By turning the baseof the ponytail inside out andpushing it through itself, you canadd body to your ponytail andgive it a different dimension. Theknot or bun that you're left withat the base of the ponytail is itsown accessory, though a flowercorsage or ribbon can be addedfor a touch of color. Perfect forschool, work, or going out withfriends, this style is a prettyalternative to a regular ponytail.
DIFFICULTY LEVEL
Easy
IDEAL HAIR LENGTH
Medium to long
HAIR EXTENSIONS NEEDED?
No
ASSISTANCE NEEDED?
No
ACCESSORIES
Use hair elastics that match thecolor of your hair to keep theminconspicuous. Add a pin orflower corsage in between theflip for an elegant or formal look.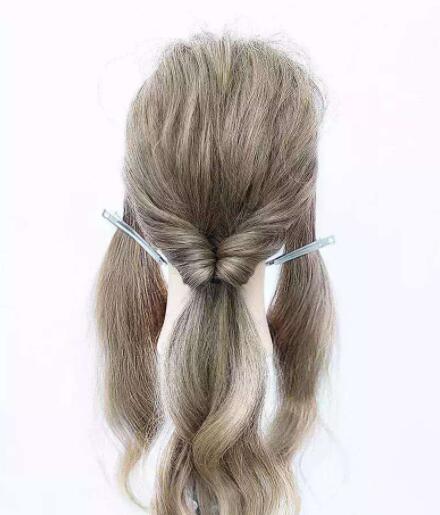 TRY THIS
Combine the flipped-over ponytailwith the half ponytail for a pretty half-up style.You can also continue flippingyour ponytail for a double- ortriple-flip hairstyle. Combinethis technique with the bobbleponytail foran almost-braided ponytail look.
WHAT YOU NEED
• Brush
• Hair elastic
• Topsy Tail tool
1. Brush your hair to remove any knots. Gather your hair into a ponytail at the back of your head or sitting low above your neck and secure it with an elastic.
2. Take your Topsy Tail tool and place it in your hair above your ponytail elastic.
3. Pull your ponytail up through the loop of the Topsy Tail tool.
4. While holding the end of your ponytail up, pull the Topsy Tail down.You may need to adjust it as your hair elastic is flipped over. Keep pulling your hair down until it is all the way through.
5. Adjust the twisted sections to sit neatly.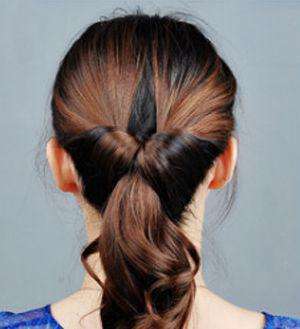 TOP TIP
It's possible to dothis style without theTopsy Tail: simply useyour fingers to makea space above yourhair elastic and flipyour ponytail through.Alternatively, you canDIY your own tool withfabric-covered wire.