SIDE PONYTAIL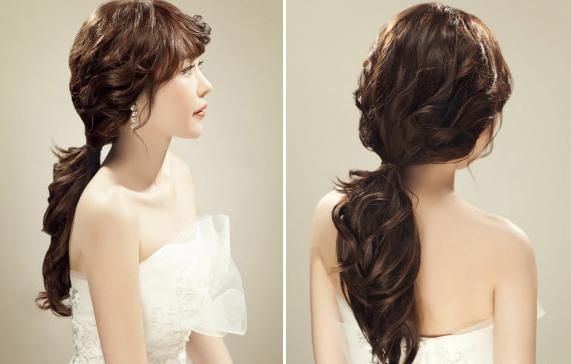 A casual twist on the traditional ponytail, wearing your hair to the side is an easy, everyday hairstyle.Many movie stars have been spotted sporting a side pony,making it a popular style all over again. The fun, asymmetrical angle is on-trend, yet this style still allows for a sleek finish. This ponytail works for both curly and straight hair and can be dressed up for an evening look. Covering your hair elastic with a section of hair gives it a seamless finish.
DIFFICULTY LEVEL
Easy
IDEAL HAIR LENGTH
Medium to long
HAIR EXTENSIONS NEEDED?
No
ASSISTANCE NEEDED?
No
ACCESSORIES
Wear flowers in your hair for abohemian feel. Flower crownsor ponytail corsages are sweetaccessories to turn this intoa summer festival hairstyleor a style that begs for a dayat the beach.TRY THISIf you have bangs, you can twistor braid them back to join theponytail at the side of your head.Why not try a fishtail braid inyour ponytail?
WHAT YOU NEED
• Brush
• Hair elastic
• Bobby pin
1. Brush your hair to remove any knots. Part your hair to the side.
2. Sweep all your hair over to the opposite side to your part and brush into a side ponytail. Secure your ponytail with a hair elastic.
3. Take a small section of hair from your ponytail.
4. Wrap the section of hair around your hair elastic.
5. Pin the end of the section underneath your ponytail with a bobby pin to keep it in place.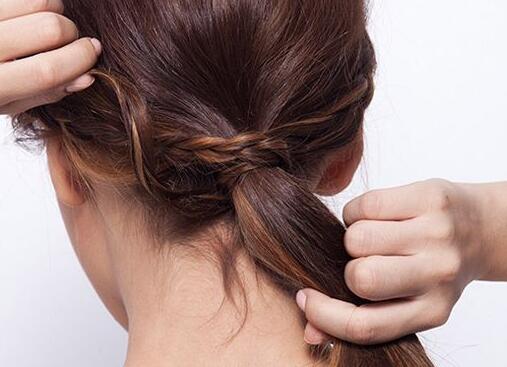 TOP TIP
Don' t try to place yourponytail too high, asthis will take awayfrom the modern lookyou are trying toachieve. Instead,let your ponytailrest on your shoulderfor a more casual look.